Limited Edition 2023 Signed Calendar - Reusable Prints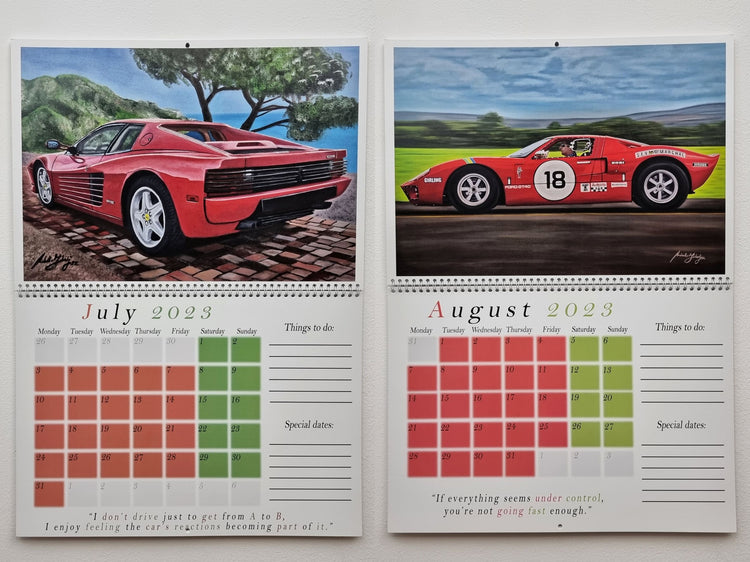 Product Details
This is a limited edition 2023 high-quality signed calendar which is the second calendar that I did, painting and designing as well. 
It's available in limited numbers and all of them are signed by me.
SHIPPING:
Slovenia - shipping is free, with DPD.
Worldwide - shipping cost is 10 EUR (10 USD), with DHL Express but you get it in 2 to 6 working days no matter where you are from.
This is a unique gift for a car lover. Or you can order it for yourself so you have an amazing decor on your wall!
DETAILS
- It's printed on a high quality 300 g coated silk (matte) paper, so you can use all of the paintings as A3 prints when the year 2023 is done.
- Plenty of space to write events for each day.
- You get 12 prints that you can frame at the end of each month or at the end of 2023, 10 of those are prints from paintings that will never be available as prints.
SIZE:
Closed A3, Opened A2
Closed: 30 cm x 42 cm (12 inch x 16.6 inch)
Opened: 60 cm x 42 cm (23.8 inch x 23.8 inch)
If you have any kinds of questions don't hesitate to write to me, I would love to answer them. Thank you!