Lamborghini Gallardo Original Oil Painting on Canvas
Hurry, only 1 item left in stock!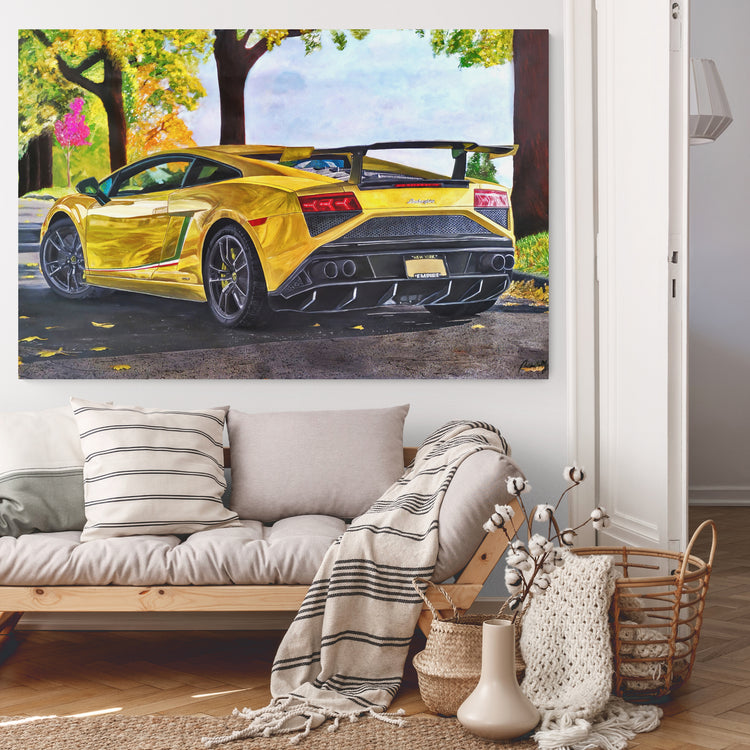 Product Details
This is an original realistic canvas oil painting of Lamborghini Gallardo LP570-4 Squadra Corse, painted by hand and it's unique. It took around 140 hours to finish it.
This is a unique gift for a car lover. Or you can order it for yourself so you have an amazing masterpiece on your wall!
DETAILS
* Name:
Lamborghini Gallardo LP570-4 Squadra Corse
* Painter: Michelle Jakelj
* Size: 39.4" x 59.1" (100 x 150 cm)
* Original handmade realistic oil painting on canvas
* Style: Modern, Realistic
* Shipping: canvas frame on the underframe
* Certification of Authenticity attached
* Shipping time varies worldwide
* Shipping included in price
*Your painting will be professionally packed with great care.
*For a custom painting, please contact me and we'll see what we can do about it.
If you have any kinds of questions don't hesitate to write to me, I would love to answer them. Thank you! :)